About This Project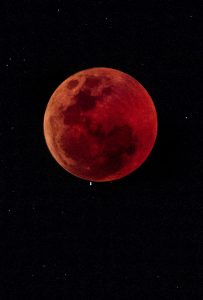 A stunningly fast-paced and richly imaginative action thriller in the tradition of BLADE RUNNER, set in near-future Wales. Two police detectives, MORGAN and HARMONY, are on the hunt for a serial killer who has been targeting genetic engineers. They discover there is a conspiracy to create, in the city of Cardiff, a literal Apocalypse with the detonation of a nuclear device large enough to cause the coming of the End of Days.
This is a tightly budgeted action film which occupies the sweet spot in a movie marketplace where science fiction thrillers are a dominant and hugely popular genre.
BLOOD RED MOON will be  directed by the outstanding up and coming Cardiff-born director Chris Crow.  His drama THE LIGHTHOUSE starring Mark Lewis Jones was nominated for 5 BAFTA Cymrus in 2017 and won a BAFTA Cymru for VFX (visuals and special effects).