About This Project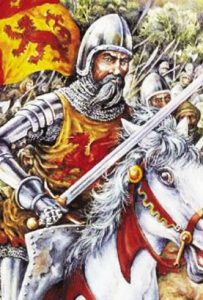 We have a diverse slate of other projects in development, including THE WAR FOR WALES. This is the story of the great Welsh Prince OWAIN GLYNDŴR, who after being defeated by the English disappeared and was never seen again.  Now, twenty years after his last battle, he  returns in his old age to Wales to fight one last skirmish in the mountains of Wales against the occupying English armies….
Potential Casting for Owain:  Jonathan Pryce, Bob Pugh, Anthony Hopkins.
All potential investors are advised that this project is at early development stage and the names mentioned above are casting suggestions only, not pledges or commitments.