Welcome to Cymru Films
Film is a recession proof and exhilarating industry; and there can be no doubt that in the UK we have an abundance of talented writers, producers and directors.
Cymru Films is a partnership between seasoned and hard-headed businessmen/entrepreneurs and a team of skilled and imaginative creative talents with a wealth of experience in the film and television industries. We do not offer a risk-free investment; but we can assure all our investors that every film we make will have a sound business plan and meticulous cost controls; as well as a strong and imaginative script, first rate directing and cinematography, and in depth casting in order to create a slate of movies that can compete on the international stage.
Our first movie SIDESHOW  was released in UK cinemas in autumn 2021 and is now on general release on streaming platforms including Amazon.com.  It is a black comedy by writer/director ADAM OLDROYD and stars Les Dennis,  Anthony Head, April Pearson and Nathan Clarke.
Our second movie, which we developed and produced, is THE BALLAD OF BILLY McCRAE, a 'murder ballad' set in South Wales, written by Welsh screenwriter PHILIP PALMER, and directed by CHRIS CROW, one of the most brilliant  up and coming directors in the UK.  This film is distributed in the US by Gravitas Ventures and was released in the UK by Munro Films  in 2021 on 22 screens across the country. It is now available on platforms including Amazon.com, Amazon.co.uk and Sky.  TO FIND OUT WHERE YOU CAN WATCH THE BALLAD OF BILLY McCRAE, CLICK ON THIS TICKETING WEBSITE.
We are proud to say that THE BALLAD OF BILLY McCRAE was selected as one of the feature film choices at the 2022 Kingston International Film Festival.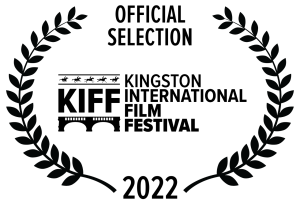 We have and will continue to have a particular focus on Welsh projects using Welsh talents.  And as part of our growth strategy we are now aiming to produce a broad range of projects, focusing on thrillers and horror movies, to complement our Welsh-based movies.
We are currently raising finance for the exciting thriller Compulsion set in Malta by acclaimed horror movie director NEIL MARSHALL, whose film The Descent has become an all time classic of the horror genre.